Buy 1 dollar VPS trail, Almost free VPS trail providers in 2023
---
Buy 1 dollar VPS trail, Almost free VPS trail providers in 2023
If you are looking for a free VPS trial, good news! We found some high-quality VPS hosting services that offer free trials.Read on.
Best cheap VPS trail provider
| Provider | Length of trail | Beginner frendily | Price |
| --- | --- | --- | --- |
| IONOS | 30 days (money-back guarantee) | ❌ | $2 |
| LightNode | 30 days (money-back guarantee) | ✅ | $0.013/Hour |
| VPSServer | 7-day trial | ❌ | free |
1. IONOS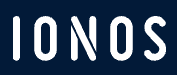 IONOS is a web hosting and cloud partner for small and medium-sized businesses.IONOS offers you a free VPS trial for 1 month. If you change your mind, they'll give you your money back. With many other providers, you often have far fewer than 30 days to test out your virtual server. Not all hosting providers offer a money-back guarantee, but it's a key part of the IONOS service.
IONOS offers VPS plans starting at just $2.00. Even with such a small entry fee, you'll still benefit from a 30-day money-back guarantee. While IONOS is certainly a budget solution, it still provided good performance and uptime in our tests.
2. LightNode

LightNode is a newer player in the VPS hosting industry but has quickly gained popularity for its high-performance VPS plans. They offer a variety of VPS hosting plans at different price points, but their $2.57/month plan is the cheapest Windows VPS plan available on the market.
Their $0.013/hour plan includes 2GB of RAM, 50GB of SSD storage, and 1 vCPU core. This package is very cheap and suitable for you to try out with your host. It also comes with full root access, KVM virtualization, and unmetered bandwidth. The plan is available in multiple data centers worldwide, including the United States, Germany, Turkey, and more.
Visit LightNodeopen in new window
3. VPSServer

VPSServer was founded in 2015, VPSServer.comopen in new window is a tech company based in the U.S. that offers a reliable and robust VPS service. VPSServer provides KVM Linux VPS.
As a free trial user, you can access 3-way simultaneous storage space, a better solution than a RAID system. Additionally, the servers use NVMe SSD, which provides lightning-fast data access. You can also grow the disk space on your server by adding resources as your site grows.
Note: Credit card verification is required to avail 7-day Trial
Visit VPSServeropen in new window
FAQ
Why are We looking for the best free VPS hosting service?
Some vendors like to lure you into a free trial, but the cancellation process becomes difficult. I chose a host that allows you to cancel your account easily.
A shorter trial period will not give you enough time to properly evaluate the host's service. That's why most of the free trials on this list last for at least 30 days.
VPS is highly customizable and your needs can be highly personalized. The VPS trials in this list allow you to experiment with multiple configurations and features without imposing too many restrictions.
Quickly set up the server
After the trial period, you can directly switch to the host, which does not affect services.
Is there any free VPS?
That is to say, there's no version of a free VPS server where you'll never pay anything ever. You can easily find a VPS free trial, however, and many nearly-free hosting services also get pretty close to providing a free experience.
Is the free trial free?
Are free trials free? Free trials are offered to customers for free for a short period, so they can try it out. So, yes, it is free. However, most free trials require you to cancel before the free trial is up or the credit card you put on file will be charged for the use of the product or service.
More VPS