Buy Turkey VPS: 9 Best Cheap VPS in Turkey
---
Buy Turkey VPS: 9 Best Cheap VPS in Turkey
Cheapest VPS in Turkey
| Hosting Provider | Cheapest Plan | vCPU | RAM | Storage | Bandwidth | Price (USD/month) |
| --- | --- | --- | --- | --- | --- | --- |
| LightNode | VPS 1 | 1 | 2 GB | 50 GB SSD | 1 TB | 2.57 |
| Hostinger | VPS 1 | 1 | 1 GB | 20 GB SSD | 1 TB | 1.99 |
| HostPapa | VPS Starter | 2 | 1 GB | 50 GB | Unmetered | 3.99 |
| Natro | VPS 1 | 1 | 1 GB | 20 GB SSD | 1 TB | 2.99 |
| Netinternet | VDS-I | 1 | 1 GB | 20 GB | 1 TB | 2.4 |
| dora.net | VPS 1 | 1 | 1 GB | 20 GB | 1 TB | 3.6 |
| Turhost | VPS-1 | 1 | 1 GB | 20 GB SSD | 1 TB | 4.8 |
| Hostazor | Mini VPS | 1 | 1 GB | 20 GB | 1 TB | 3.99 |
| Webhosting.com.tr | KVM1 | 1 | 1 GB | 20 GB SSD | 1 TB | 2.99 |
LightNode VPS in Turkey
| vCPU | RAM | Storage | Bandwidth | Price (USD/month) |
| --- | --- | --- | --- | --- |
| 1 | 2 | 50G SSD | 1T | $2.57 |
| 2 | 4 | 50G SSD | 1T | $4.56 |
| 4 | 8 | 50G SSD | 2T | $8.89 |
| 8 | 16 | 50G SSD | 2T | $16.9 |
| 16 | 32 | 50G SSD | 2T | $31.9 |
Hostinger VPS in Turkey
| Plan | vCPU | RAM | Storage | Bandwidth | Price (USD/month) |
| --- | --- | --- | --- | --- | --- |
| VPS 1 | 1 | 1 GB | 20 GB SSD | 1 TB | 1.99 |
| VPS 2 | 2 | 2 GB | 40 GB SSD | 2 TB | 9.99 |
| VPS 3 | 3 | 4 GB | 80 GB SSD | 3 TB | 19.99 |
| VPS 4 | 4 | 8 GB | 160 GB SSD | 4 TB | 39.99 |
| VPS 5 | 6 | 16 GB | 320 GB SSD | 5 TB | 79.99 |
HostPapa VPS in Turkey
| Hosting Provider | Cheapest Plan | vCPU | RAM | Storage | Bandwidth | Price (USD/month) |
| --- | --- | --- | --- | --- | --- | --- |
| HostPapa | VPS Starter | 2 | 1 GB | 50 GB | Unmetered | 3.99 |
| HostPapa | VPS Business | 4 | 2 GB | 100 GB | Unmetered | 12.99 |
| HostPapa | VPS Business Pro | 8 | 4 GB | 200 GB | Unmetered | 49.99 |
Natro VPS in Turkey
| Plan | vCPU | RAM | Storage | Bandwidth | Price (USD/month) |
| --- | --- | --- | --- | --- | --- |
| VPS 1 | 1 | 1 GB | 20 GB SSD | 1 TB | 2.99 |
| VPS 2 | 2 | 2 GB | 40 GB SSD | 2 TB | 5.99 |
| VPS 3 | 2 | 4 GB | 60 GB SSD | 3 TB | 11.99 |
| VPS 4 | 4 | 8 GB | 120 GB SSD | 4 TB | 23.99 |
| VPS 5 | 6 | 16 GB | 240 GB SSD | 5 TB | 47.99 |
| VPS 6 | 8 | 32 GB | 480 GB SSD | 6 TB | 95.99 |
Netinternet VPS in Turkey
| Plan | vCPU | RAM | Storage | Bandwidth | Price (USD/month) |
| --- | --- | --- | --- | --- | --- |
| VDS-I | 1 | 1 GB | 20 GB | 1 TB | 2.4 |
| VDS-II | 2 | 2 GB | 40 GB | 2 TB | 9.5 |
| VDS-III | 3 | 4 GB | 80 GB | 3 TB | 19 |
| VDS-IV | 4 | 8 GB | 160 GB | 4 TB | 38 |
| VDS-V | 6 | 16 GB | 320 GB | 5 TB | 76 |
| VDS-VI | 8 | 32 GB | 640 GB | 6 TB | 152 |
| VDS-VII | 12 | 64 GB | 1280 GB | 7 TB | 304 |
| VDS-VIII | 16 | 96 GB | 1920 GB | 8 TB | 456 |
| Plan | vCPU | RAM | Storage | Bandwidth | Price (USD/month) |
| --- | --- | --- | --- | --- | --- |
| VPS 1 | 1 | 1 GB | 20 GB | 1 TB | 3.6 |
| VPS 2 | 2 | 2 GB | 40 GB | 2 TB | 7.2 |
| VPS 3 | 2 | 4 GB | 60 GB | 3 TB | 13.2 |
| VPS 4 | 4 | 8 GB | 100 GB | 4 TB | 24 |
Turhost VPS in Turkey
| Plan | vCPU | RAM | Storage | Bandwidth | Price (USD/month) |
| --- | --- | --- | --- | --- | --- |
| VPS-1 | 1 | 1 GB | 20 GB SSD | 1 TB | 4.8 |
| VPS-2 | 2 | 2 GB | 40 GB SSD | 2 TB | 7.2 |
| VPS-3 | 2 | 4 GB | 80 GB SSD | 3 TB | 14.4 |
| VPS-4 | 4 | 8 GB | 160 GB SSD | 4 TB | 28.8 |
| VPS-5 | 6 | 16 GB | 320 GB SSD | 5 TB | 48 |
| VPS-6 | 8 | 32 GB | 640 GB SSD | 6 TB | 96 |
Hostazor VPS in Turkey
| Plan | vCPU | RAM | Storage | Bandwidth | Price (USD/month) |
| --- | --- | --- | --- | --- | --- |
| Mini VPS | 1 | 1 GB | 20 GB | 1 TB | 3.99 |
| VPS Start | 1 | 2 GB | 50 GB | 2 TB | 7.99 |
| VPS Optimum | 2 | 4 GB | 80 GB | 3 TB | 15.99 |
| VPS Plus | 4 | 8 GB | 120 GB | 5 TB | 31.99 |
| VPS Prime | 6 | 16 GB | 160 GB | 10 TB | 63.99 |
| VPS Ultra | 8 | 32 GB | 240 GB | 15 TB | 127.99 |
| Plan | vCPU | RAM | Storage | Bandwidth | Price (USD/month) |
| --- | --- | --- | --- | --- | --- |
| KVM1 | 1 | 1 GB | 20 GB SSD | 1 TB | 2.99 |
| KVM2 | 1 | 2 GB | 40 GB SSD | 2 TB | 5.99 |
| KVM3 | 2 | 4 GB | 80 GB SSD | 4 TB | 11.99 |
| KVM4 | 2 | 8 GB | 160 GB SSD | 8 TB | 23.99 |
| KVM5 | 4 | 16 GB | 320 GB SSD | 16 TB | 47.99 |
Turkey VPS Provider introduction
| Hosting Provider | Description | Year Founded | Country Presence | Hosting Services | Website |
| --- | --- | --- | --- | --- | --- |
| LightNode | more than 30 VPS locations | 2002 | Many countries, including Turkey | VPS hosting | lightnode.com |
| Hostinger | Well-known web hosting provider | 2004 | Many countries, including Turkey | Web hosting | hostinger.com |
| HostPapa | Canadian web hosting company | 2006 | Turkey | Web hosting | hostpapa.com |
| Natro | Turkey-based hosting company | 2004 | Turkey | Web hosting | natro.com |
| Netinternet | Turkey-based hosting provider | 2006 | Turkey | Web hosting | netinternet.com.tr |
| dora.net | Hosting provider | 2009 | Turkey | VPS hosting | dora.net |
| Turhost | Turkey-based hosting provider | 2004 | Turkey | Web hosting | turhost.com |
| Hostazor | Hosting provider | 2014 | Turkey | VPS hosting | hostazor.com.tr |
| Webhosting.com.tr | Turkey-based hosting provider | 2003 | Turkey | Web hosting | webhosting.com.tr |
There you have it, our top 8 picks for affordable VPS providers in Turkey. Each provider offers a different range of features, so be sure to compare them to find the best fit for your website's needs. With these budget-friendly options, you can enjoy the benefits of VPS hosting without breaking the bank.
Why we should consider buying a Turkey VPS
Turkey is a great location to buy a VPS due to the fact that there are many internet users in Turkey and web services are developing rapidly.
Internet Usage and Growth in Turkey - DataReportal 2021
| Metric | January 2020 | January 2021 | Growth |
| --- | --- | --- | --- |
| Population | 83.88m | 84.69m | +1.0% |
| Internet Users | 62.10m | 65.80m | +6.0% |
| Internet Penetration | 74.0% | 77.7% | +3.7% |
| Social Media Users | 54.00m | 60.00m | +11% |
| Social Media Penetration | 64.4% | 70.8% | +6.4% |
| Mobile Connections | 74.84m | 76.89m | +2.7% |
| Mobile Penetration | 89.3% | 90.8% | +1.5% |
Turkey's digital landscape continues to grow, with an increasing number of internet users, social media users, and mobile connections. As of January 2021, there were 65.8 million internet users in Turkey, representing a 6% increase from the previous year. Internet penetration stood at 77.7%, and the number of social media users reached 60 million, a growth of 11% from 2020. Mobile connections in Turkey reached 76.89 million, equivalent to 90.8% of the total population. These numbers suggest that Turkey's digital market offers a significant opportunity for businesses looking to expand their online presence.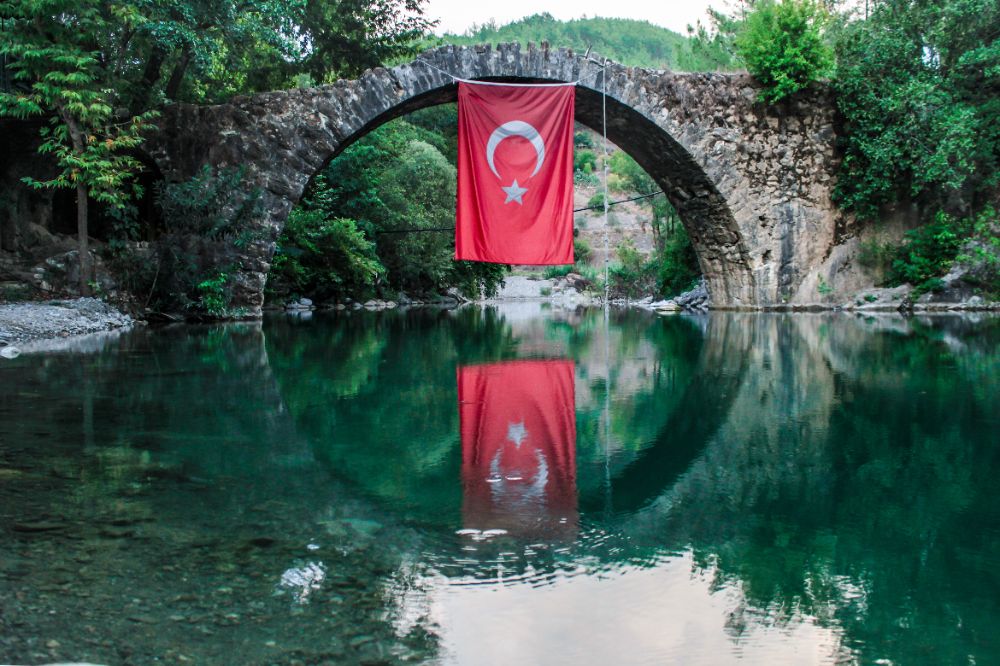 By using a local server, businesses can enhance local users' access experience and thus gain more business opportunities. VPS hosting can offer high dedicated resources that are not available with shared hosting, which can lead to high speed and better performance. Additionally, VPS hosting allows for greater flexibility in terms of the operating systems and control panels that can be used.
Some VPS plans even offer a choice between Windows VPS and Linux VPS. Cheap VPS plans are available in Turkey, making it an affordable option for businesses of all sizes. VPS servers use virtualization technology to create a virtual machine that can be used for web hosting, with each VPS having its own IP address.
Dedicated servers are also available for businesses that need even more resources.
Overall, Turkey VPS servers offer a great combination of affordability, flexibility, and performance for businesses looking for hosting services
What countries can be covered by servers in Turkey?
VPS providers typically have data centers located in various regions around the world, so they can cover a wide range of countries. As for the specific countries around Turkey that can be covered by VPS, it would depend on the specific VPS provider and where their data centers are located. Generally speaking, VPS providers with data centers in nearby countries such as Greece, Bulgaria, Romania, Georgia, Azerbaijan, and Iran may be able to provide VPS services to customers in Turkey and its neighboring countries.
Which countries' servers can cover users in Turkey? How effective are they?
The countries whose servers can cover users in Turkey may vary depending on the hosting provider. However, generally, hosting providers with servers located in nearby countries such as Greece, Bulgaria, Romania, Georgia, and Ukraine can provide effective coverage for users in Turkey. Additionally, some hosting providers have servers in multiple regions, including Europe, Asia, and the Middle East, which can also offer effective coverage for users in Turkey.
The effectiveness of the coverage may depend on various factors such as the hosting provider's server infrastructure, network connectivity, and server location. Therefore, it is recommended to choose a hosting provider that has a good reputation and reliable infrastructure to ensure the best possible coverage and performance for users in Turkey.